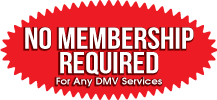 THERE IS NOTHING HERE TO SEE HERE YET.
THIS PAGE IS COMING SOON!
Our Mission Statement: Our mission is to provide all of our clients with fast, easy, and knowledgeable service while transacting your Insurance or DMV registration. An All-in-One Place. We want to work for you and we want to be your personal assistants to take away the headaches of Insurance and DMV transactions in an efficient and responsible manner.

Our Company: Edmar Insurance Services is an Industry pioneer and innovator. We dedicate our resources to develop the best service for a great experience when you visit one of our locations. We were Established in 1998 and we aim to continue our success for many years to come. Thank You for your trust and for your loyal business.