Don't waste your time. Get your stickers in Minutes!
Edmar Insurance knows your time is valuable which is why we offer our customers the following services:
California Vehicle Registration
Instant Renewals
California Vehicle Title Transfers
Vin Verification
Replacement Plates
To expedite the process of your renewals, please bring the following:
Smog Check
Proof of valid Insurance
Renewal Slip
For title transfers, please bring the following:
Pink slip.
(If it's lost you can bring the registration or the renewal slip)
Smog Check
Proof of valid Insurance
Copy of ID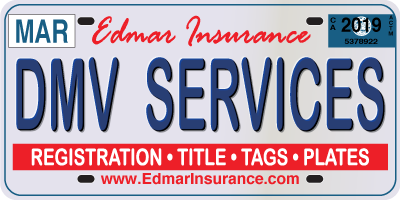 Our DMV Service Options are: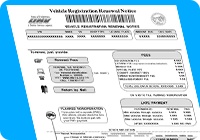 Registration and Tag Renewals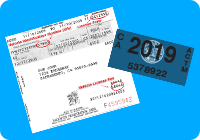 Replacement Registration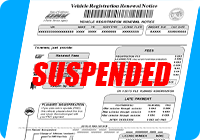 Registration Suspensions Removal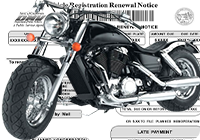 Motorcycle Registrations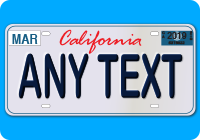 Replacement License Plates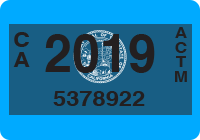 Replacement Sticker
We are an independently owned business that offers instant DMV Registration Services & Auto Insurance. We are the leaders in DMV and insurance services in all Riverside County, and San Joaquin Valley. Our insurance products include Homeowners Insurance, Auto Insurance, Motorcycle Insurance, RV Insurance, Mexico Insurance, Trucking Insurance & Commercial Insurance. We have served individuals, families, and businesses since 1998 and we continue to grow. We can provide Auto Insurance to anyone with Tickets, DUI, Accidents, Reckless Driving, no license, Suspended License. We can help remove your registration suspension in minutes with any one of our knowledgeable agents. We are experts on California Departments of Motor Vehicle Requirements, SR-22 for DUI, and accident offenses. We can always help you in one of our Five locations.
Every year every peroson that owns a vehicle must deal with the DMV. Our staff here at Edmar Insurance and DMV services can help you go through these process, faster than you could doing it directly through the DMV. 
Walk-in/pick-up – come into one of our Five offices and you can pick up your stickers, plates or registration and walk away with them instantly.
Mail/overnight – You can also pay over the phone/web and have them in your mail box the next day
Same day home delivery*Restrictions may apply* – this option is only available for people within a 10 mile radius of our locations, but you also have the option to get your registration card & auto tags delivered to your home the same day you get them. This option is an excellent choice for people who are too busy to leave their jobs to get this done themselves